SUGAR HONEY ICE TEA! It's been foreverrrrrrr. Missed you guys! Like as much as I miss bread. Or as much as I miss Chick-Fil-A…mmmmm that sounds good… the spicy deluxe….mmmmm…
Ok…I'm on Keto again so I feel like I've lost my loaf shaped friend Breadia…she was a real G. She was too clingy.
Hey y'all! I have had so many different changes happen since the last time I typed my life on this thing. Girl, let me spill the TEA!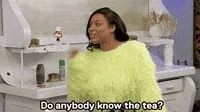 Updates:
I've ended my Situationship…finally… Amen Amen
Keto is back for 30 days
New job has been poppington
Oh…and a new wig.
I think that's pretty much it. Let's continue…
So, tonight I was in a thought process of thinking how BOMB.COM it is to be single and sit in the enjoyment of loving yourself. I love it. I used to hate this mess. A christian woman being single is like someone with the "sugar" staring at a snicker. We want love so bad but gracious is it worth the shakes? Is it worth settling because someone gave you a feeling of "I can see myself marrying this dude" and then he fails. Love is a beautiful and God made, but do not give out that deep stuff to everyone. The cool thing about women's intuition is that she's the early bird to the party.
You feel and know he isn't about anything, but he is an intellectual…sometimes.
And he's loving…sometimes.
Oh! Oh! And he's consistent… every now and then.
I'm good love, enjoy.
Now you are insecure that something is internally or externally wrong with you and now you analyze every trait and feature you have. Am I a chicken head and don't even know it? Lol Naw sis, he's just manipulating and using your heart for the time being. He's practicing with you because you have a good heart, and he wants that but not sure if he wants you. Nothing wrong with you though, it's truly him. I promise. You're amazing.
Same speech that I gave myself, so I'm sharing the love.
You are perfectly right for the right guy who can understand your value. I see plenty of stuff on the ground but I don't feel like bending down, making sure my crack doesn't show, hoping it's a quarter but it's just a Chucky Cheese token or it's a fake ruby that fell of your Aunt Keisha's bracelet. I don't want to put in the work to find out and I am clueless on rubies. Doesn't mean the next person is. This person won't mind bending down to check it out and taking the time to see the real value. You are special. Own it. Intelligent. Own it. Beautiful. Own it.
Black, Bold, and Winning is what I like to call it.
Or for my butter pecans and vanillas: Brilliant, Bold and Winning.
Black = Brilliance…just in case you guys didn't know.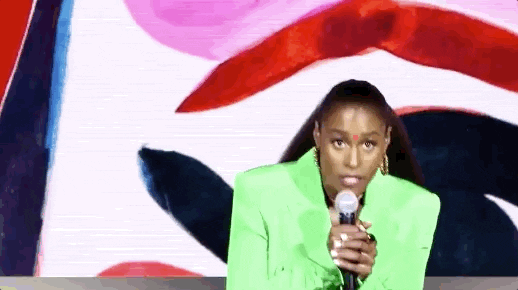 So love on your singleness. She's pretty cool. Don't forget to enjoy her, because when God sees fit, he's going to hook you allllll the way up with a sexy man with a love for God, some maturity, self-awareness and maybe a little grey in that beard honey. Sorry…that was the order I put in with Jesus. lol
Man…love yourself. It's hard, but once you get it…its the dopest feeling. Let's become our bolder selves together.
Love God, Love Yourself,
Love Krys.